Duchi Di Santo Stefano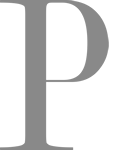 alazzo Duchi di Santo Stefano is set amidst lush gardens and is an appealing setting for an elegant civil wedding. The Palace's magnificent square structure, massiveness, position and battlemented walls make it look like a fortress, therefore making people think that the initial constructor was a Norman. This 13th century Palace, situated near Porta Catania has a beautiful garden in front of its main facades facing east and north and was the home of the De Spuches, a noble family of Spanish origin, who were Dukes of Santo Stefano di Brifa and Princes of Galati. It is surely one of the masterpieces of Sicilian Gothic art, in which the elements of Arabian and Norman art merge. Arabian reminiscences are aroused by the decoration on the top part of the palace. Norman art instead is recalled by its square tower-like plan. The entrance to the ground floor is an ogival arch constructed with squared blocks of black lava stone and white Taormina stone. On the second floor there are four beautiful windows indisputably in Gothic style, two facing east and two facing north, the noble prospects of the palace. In the gardens overlooked by the noble facades there is a well for the collection of rain-water which was the water supply for the whole palace. The municipality of Taormina only gained possession of Palazzo Duchi di Santo Stefano in 1964. The Palace today houses the " Mazzullo Foundation ", run by a clever sculptor who has succeeded in turning tradition into modernness. Many of his sculptures are on show in the Palace where you can also appreciate archaeological finds that go back to the 3rd century B.C.
Many exhibitions, concerts and theatre plays are held in the gardens throughout the summer.
Civil wedding ceremonies in Sicily are distinguished by the following facts:

Civil ceremonies are officiated by an Italian authority and are legally recognized in your country



Ceremony is performed in Italian by Mayor or civil registrar, with an official Interpreter



Ceremony consists in a mix between the articles of the Italian civil code and traditional marriage vows



Ceremony lasts about twenty minutes. It can be held at 4 pm, 4.30 pm and 5 pm everyday



Two witnesses are necessary



Civil ceremony by law must take place in buildings approved by the Italian government



Civil ceremonies in Sicily can be customised with elements that express your personality and values: music, readings, poetry and personal vows