San Pancrazio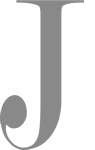 ust outside the main arch of Porta Messina. Enclosed in a beautiful Roman cloister, a very ancient church.
The outside reminds one of Roman antiquities. Elaborate, well lit with ancient frescoes, stuccoes and dark woods. A rich interior, hundreds of years old.
The construction, in Baroque style, was built on the ruins of a Greek temple dedicated to Jupiter Serapide. Parts of the temple's cell can still be seen in the southern wall of the church.
The entire church is secluded and inside a wonderful cloister dating over 600 years. A unique setting for photos and weddings. Only minutes walking from the heart of Taormina.
The church, dedicated to the bishop and patron of Taormina St. Pancras, dates back to the eighteenth century. On 9 July the town celebrates S. Pancrazio. During the feast, the "Vara" of S. Pancrazio is carried in procession through the Taormina streets.
Its main portal is very interesting with jambs and architraves in Taormina stone; two Ionian columns decorate each side of the portal.
Inside the church the intermediate floor with the organ can be seen above this portal.
A low railing in wrought iron separates the rest of the church from the main altar which is lavishly decorated with polichrome marble slabs and an Ionian column on each side.
There are eight angels on the altar, four on each side, and a bust of God giving his blessing.