Seascapes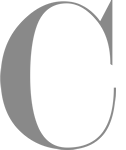 an you imagine anything more magical than the blue sea as the backdrop for your wedding celebration?
Wouldn't you you like to live your wedding day in such a setting?
With the sea in front of you, the cool breeze, the lights that illuminate the coast at sunset and the waves that break on the shoreline.
Choose a symbolic, civil or religious ceremony in Taormina's historical centre followed by cocktail and and dinner by the sea or simply choose an all in one location for your entire wedding ceremony event.
Chic, relaxing and simply romantic!!