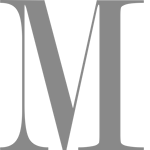 icro weddings are one of the new trends for destination wedding!!

Intimate by nature and typically have less than 30 guests. Imagine a fun trip in a foreign country with your wedding day right in the middle of your holiday.
Planning a micro-wedding can offer more fun and much more possibilities to be creative.
First of all, consider the wedding venue; having a smaller group of guests will give you the possibility of renting a private villa not only for the wedding day but also for a long stay.
If you do not have the possibility to book a private villa and choose to stay in a hotel, apartment or B&B your wedding dinner can also be a at small boutique restaurant.
A smaller guest list means you can host in more personal locations, and take the time to create an experience that you and your guests will remember fondly forever.
You can also consider that the stay can be for you and your guests a possibility to explore the area!
Organise guided tours such as wine tasting in a local winery, visit Mount Etna, visit the historical or characteristic Sicilian villages or simply relax on the beach.
For us the benefits of a Micro wedding resides in the fact that you have more time to rediscover and appreciate the company of your friends and family and probably the wedding will turn into a relaxing break for everyone and the great advantage of micro weddings, financially speaking, is that they may require small budgets or important budgets and you can settle your limits without realistically skipping any traditional item of the wedding day!
Here at the Wedding in Sicily, we have studied special ideas and suggestions for micro weddings.
Should you be interested, please drop a line to get all information and prices!